The latest Blumhouse production, Five Nights at Freddy's, released its first teaser trailer, giving audiences their first look at how the popular survival horror game has been adapted for the silver screen.
If you don't already know, creator Scott Cawthon released the first Five Nights and Freddy's video game in 2014, and it quickly became one of the most popular survival horror games on the market. The gameplay throughout the franchise is relatively the same: players must survive as they maneuver through a haunted restaurant filled with terrifying animatronics that are out for blood.
The teaser trailer showcases Josh Hutcherson as our out-of-depth security guard cautiously looking around the abandoned pizzeria to the soundtrack of the corporate training video. "Welcome to Freddy Fazbear's Pizzeria, where fantasy and fun come to life!"
It's all about adaptations
Video game adaptations have taken over large and small screens alike. Most recently, HBO adapted the critically acclaimed adventure survival game The Last of Us into a television series that has since become a certified hit with folks who have played the game, viewers who had never heard of Joel and Ellie, and critics alike. After a little over a month in theaters, The Super Mario Bros. Movie currently sits as the third biggest animated film ever after Frozen. So in a world where long-form video game adaptations are taking over our screens in the best ways, where does the Five Nights at Freddy's movie fit?
Consider where these types of films started. The first live-action movie adaptation of a video game also focused on the beloved Brooklyn plumbers. Super Mario Bros., starring Bob Hoskins and John Leguizamo, is the most infamous video game movie ever made. It received such negative reviews that Nintendo has not attempted another live-action adaptation in the 30 years since. Given this unsuccessful take, one could ask what is going to make Five Nights at Freddy's different.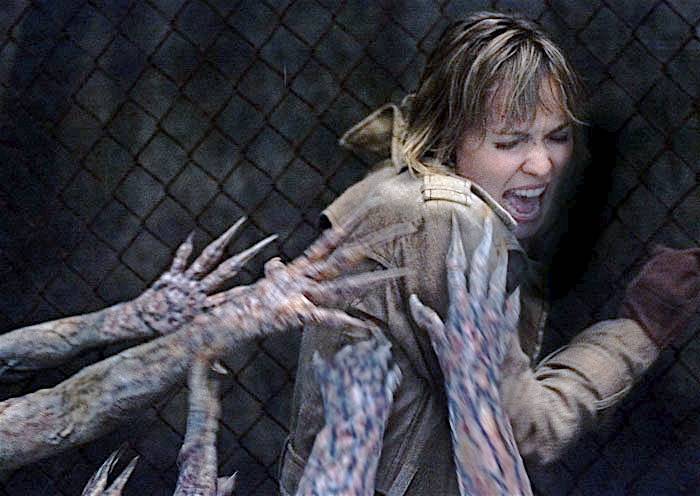 Horror equals fans
Horror video games often make for better movie adaptations. The suspense and violence of the games translates the narratives well into the cinematic space of a horror film. Just because horror games are better positioned for success doesn't mean every horror video game adaptation is well-received. Alone in the Dark is not only one of the worst horror movies ever made but is also subsequently the worst example of a game to movie adaptation. There are other, more polarizing films like Doom and Silent Hill that fans make the argument for either end of the spectrum of good and bad.
From the look of the teaser, Five Nights at Freddy's is leaning toward great. Cawthon is listed as a producer and writer on the film, and coupled with the backing from Universal and Jim Henson's Creature Shop creating the iconic characters, this adaptation is set up to be a major success. If the Five Nights at Freddy's movie is as big of a hit as fans are expecting it to be, not only could we get another horror film franchise on par with
Resident Evil, but the door could also be opened for more of the adaptations gamers have been waiting for.
After the initial announcement in 2015 and a subsequent rocky road to production, Five Nights at Freddy's is officially set for an October release, debuting on Peacock on the same day as its theatrical release. Directed by Emma Tammi, Five Nights at Freddy's also stars Matthew Lillard, Elizabeth Lail, Piper Rubio, Mary Stuart Masterson, and Kat Conner Sterling.
Watch the official teaser for the film below. https://youtu.be/f-zqS2CiZqw