When I pitched Nightmare on 5th St this idea of bothering my favorite filmmakers to see what their favorite horror movies were, Josh Ruben was one of the names at the top of my list. I joined the Ruben bandwagon after watching his debut feature film, Scare Me. Because he immediately followed that up by directing Mishna Wolff's Werewolves Within, which became another of my favorite movies, I became a stan account. If you follow Josh online, you know he's one of the nicest people on the internet and that he also knows a lot about film. This is why this list of his current favorites is chef's kiss.
Where You Can Watch: VOD
This movie is probably one of the reasons I'll never learn how to swim. It also taught us that capitalism is the real villain in most circumstances. It truly deserves a spot on more horror lists, to be honest. This Spielberg film also gets bragging rights for a cast that includes Roy Scheider and Richard Dreyfuss. It also won an Oscar for Best Original Score and Best Film Editing because both cranked up the anxiety and made us feel unsafe going into the water. I owe it a rewatch now that I have seen Nope a few times.
Where You Can Watch: Amazon Prime, Peacock, Pluto TV, The Roku Channel, and Tubi
Because most of Twitter treats Josh like an older brother, I was expecting to get schooled at some point in this list. So, of course, he'd have a Clive Barker film with David Cronenberg and Doug Bradley in the cast at the ready. I have somehow never seen this movie and will be fixing that immediately. A casual glance at the Google photos tells me it's as weird as I would expect from the unholy trinity of Barker, Cronenberg, and Bradley. 
Where You Can Watch: VOD
First, The Crypt Keeper was a beacon of horror and hope for most of us who would sneak out of bed as children to watch these very adult tales. Second, the actual films were all fun, but Demon Knight is that girl. Ernest Dickerson directed it, and Jada Pinkett is the Black final girl. What else could we possibly ask of a movie? It's fun, weird, and has an out-of-pocket Billy Zane. It is peak 90s and is an underrated gem.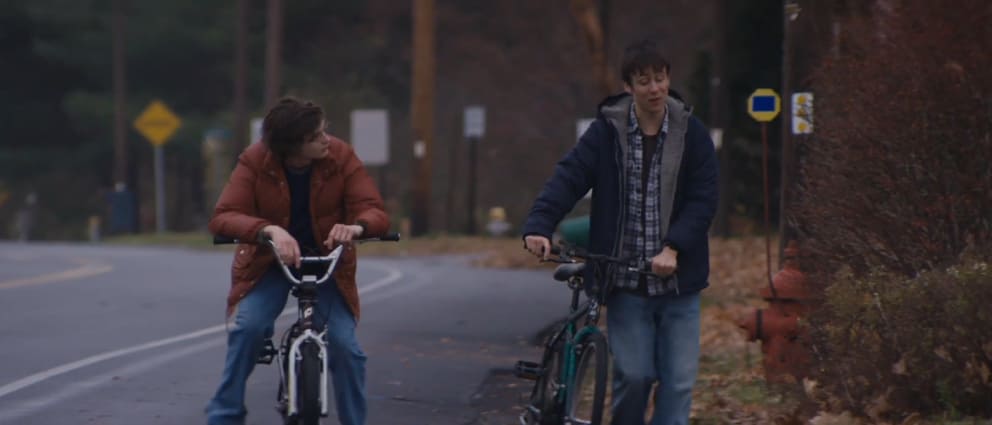 Where You Can Watch: Hulu, The Roku Channel, and Tubi
This is a 2017 psychological thriller directed by Kevin Phillips that is just hanging out on the internet for free. I thought I knew this movie until I went to Google and found out I was a fraud. I had it mixed up with something else and will figure out that other movie after watching this one. I'm not surprised Josh listed something I have never heard of because, again, he knows his film. 
Where You Can Watch: Shudder
Petty Freddy raised me as a child. As a kid, I spent so much time watching the Elm Street series that New Line Cinema should've charged my mother for childcare. This installment taught me the definition of the word meta, and I am happy this one is on the list. I would accept most Elm Street films, but this one is easily one of the top-tier films in the franchise. I could write a whole essay about how it led to us having nice things like Scream. However, that is a different article for a different day.
When you ask quality people for quality movies, you get what you ask for! If you want to check out Josh Ruben's current projects, you should head over to Shudder to catch his killer performance in A Wounded Fawn. You could also hit play on Blood Relatives, a vampire family road trip comedy he produced and makes a cameo. I would also advise you to keep an eye on his website for updates about a graphic novel he's dropping next year called Darla. You can also find him on Instagram.