It's December already, the year is almost gone, and what do we have to show for it all? 
Quick 2022 Horror Recap
If you're a horror fan or a horror whore, you've got one of the best years for horror films in recent history. In the year that gave us Scream, X, Speak No Evil, The Hatching, Hellraiser, Halloween Ends, Satanic Hispanics, Prey, V/H/S/99, Smile, and oh my gawd I could go on and on. I had the absolute most fun watching Terrifier 2 with Pearl in a close 2nd. 
The wildest ride for me was had with The Outwaters. Barbarian had me shooketh to my core. Please, dear lord, don't let that milk be from where I think it's from! And of course the best of the best and most superb film I could have been gifted this year was Nope. It's not up for discussion, thank you for agreeing.
The year's not over yet, either. We've still got Violent Night and The Mean One to celebrate as the year comes to an end. To help us all get in the holiday horror spirit, I shall share a handful of movies I'll be watching this month, along with everything else I can gobble up. 
Holiday Horror Movies You Must Watch

Black Friday (2021)
There are so many holiday movies to choose from, but I began this season with a new tradition of viewing Black Friday on the actual Black Friday. Bruce Campbell is the boss man of this toy store until alien parasites infect Thanksgiving Day shoppers. Cue the glorious gore and goo wreaking havoc on employees and shoppers alike. Michael Jai White (*insert whistling sound here), Ivana Baquero, Stephen Peck, and Devon Sawa – the gift that keeps on giving. Mr. Sawa, you're going to have to stay alive in this one and get yourself wrapped and under the tree.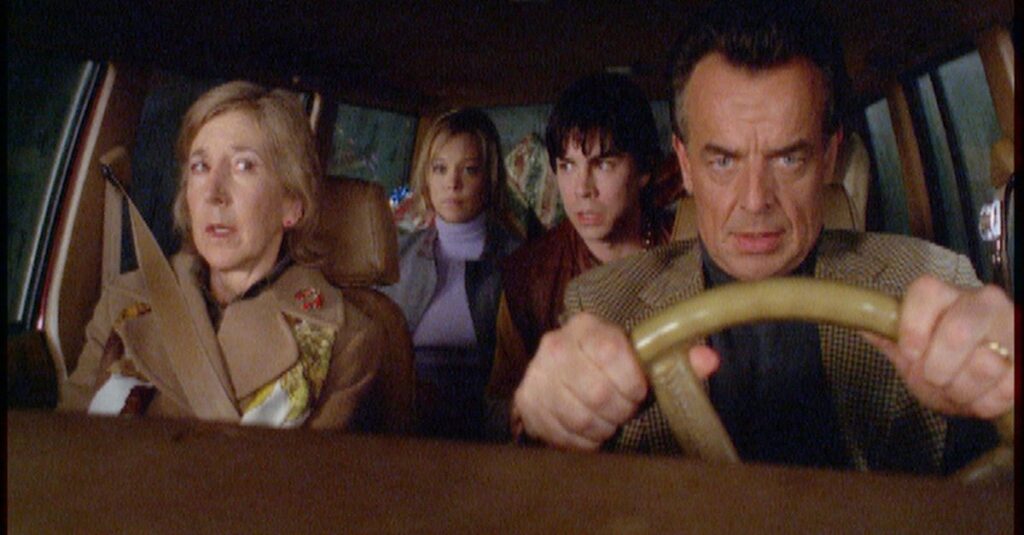 Up next I must recommend Dead End starring Ray Wise and Lin Shaye, the horror queen. She's that familiar face you hope for in a crowded room that makes you feel instantly warm and cozy like sitting next to a fire with your hot cocoa and marshmallows. In Dead End it's Christmas Eve and the patriarch of the Harrington family decides to take a shortcut to his in-laws, for the first time in 20 years! Of course he does. That always spells disaster. This is a film best left to watch once in a while because the reveals and twists are what make it great.
I begrudgingly watched Krampus when it was initially released for rent, is now a Christmas staple in my home. I admit I judged this one hard at first glance, and then Toni Collette! Ah Toni Collette, you beautiful woman! I'd watch a live streaming of paint drying if I heard you chose the paint color and painted the damn walls yourself. 
Krampusnacht, the original "fuck them kids" festival, brought us the glory of punishing rotten little children all the way from Austria and Germany. In this film, Krampus is summoned to the home of a little boy named Max after he declares he hates Christmas because of his terrible family and relatives. Admittedly, it would have been better if it had the original R rating that was intended because these little and grown shits deserve all the violence. 
And last but not least, Terror Train because of the lovely Jamie Lee Curtis. I celebrate her on all holidays. Prom Night disco dancing in tight jeans is peak Jamie Lee. On New Year's Eve, I love to watch Terror Train, the first of two movies which she stars and rides in a train on New Year's Eve. In Terror Train, payback is dealt three years after she joins in on a prank inflicted on a fellow college student. Revenge takes place during a New Year's Eve party on a moving train and it's prime time holiday horror. All aboard the Terror Train! 
// Looking for a different type of Holiday Horror? Check out our 31 Days of Halloween!