I rush to watch every Spanish-language film I find. I was elated to read about Huesera, co-written by Michelle Garza-Cervera and Abia Castillo and directed by Cervera. A Mexican supernatural body horror movie? Be still my heart. Never have I related more to a story and felt a closer connection to a character. A character whose blossoming life is crumbling due to the expectations that family and society have placed upon her.
Valeria (Natalia Solián) does everything expected of her as a woman, daughter, and wife to make everyone except herself happy. Forcing her sexuality, fears of motherhood, and chosen craft to the backburners, she reluctantly tries for a baby. Expecting her first child should be the happiest time of her life, but the life she is carrying now supersedes any life she wants for herself. Meanwhile, her husband Raúl (Alfonso Dosal) is oblivious or purposefully ignorant of Valeria's feelings and concerns when her pregnancy manifests terrifying visions and physical pain.
The story is heartbreaking to watch unfold as Valeria forces herself to ignore her natural instincts and her love for another woman and silence herself as she moves through the motions of being a perfect wife and mother. The mental turmoil produces terrifying physical responses. She is tormented by the appearance of a faceless and contorted woman that only she can see. Valeria is willing to do anything to save herself and her child, including visits with a curandera.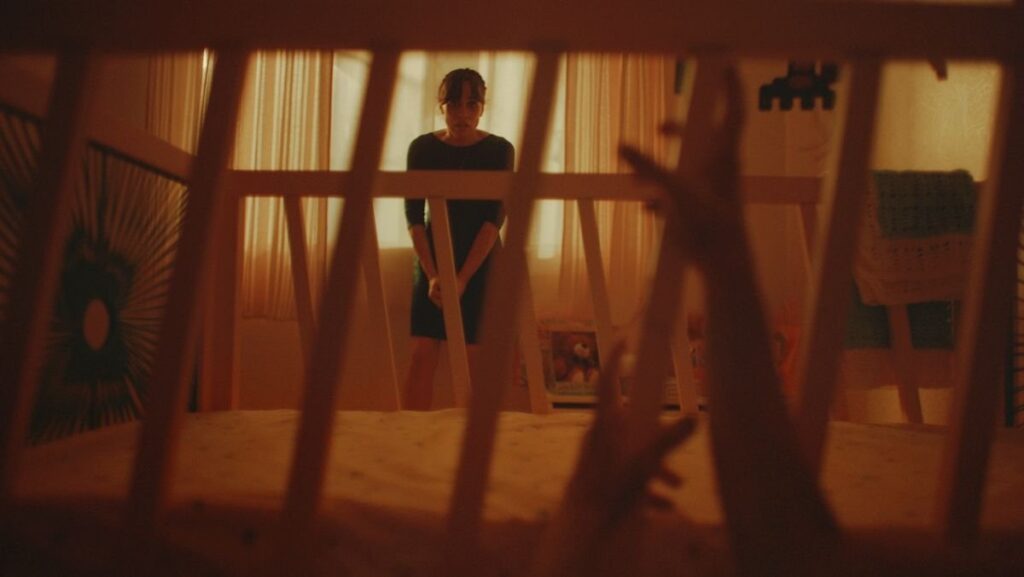 Shattering societal and familial expectations
Huesera: The Bone Woman is a tale of a woman caught between two worlds, what she wants for herself and what she feels she needs to do for her family. Using fresh elements of fantasy and horror, director Michelle Garza-Cervera brings us a modern take on a Mexican folk story. The sound design is perfection. The pacing, lighting, minimal imagery of la huesera, and dialogue are masterful. Valeria's pain is my pain; it's every daughter's pain and every mother's fear. Ignored and pushed aside yet lifted up so high on a pedestal that the weight is unbearable.
I loved this story,  Huesera. It needs to be shared, and we all need to analyze the expectations we place on ourselves and others. Our nature isn't a choice, yet we force ourselves to choose between what we want and what others want. Sometimes our happy ending isn't happy for our families, but we need to face that fear.