It's Friday and I know you've had a long week. Kick back with me and hit play on my Weekend Watchlist. I made it easy for you and put together a handful of our favorite comfort watches with a positive twist. Afterall, girls just wanna have fun. 
Audition (1999)
Where to watch: Tubi and Screambox
I love that this film starts off as your standard romance a lá Sleepless in Seattle. Man loses wife. Man raises son alone. But he's lonely! Whatever shall be done? Let's interview young, beautiful women under the pretense of holding auditions for an imaginary film. This Japanese horror thriller is directed by Takashi Miike, based on the novel by Ryû Murakami and written for the screen by Daisuke Tengan. Ryo Ishibashi stars as the lonely widower and Eihi Shiina as the unsuspecting victim of this cruel deception. Don't worry, she's willing to do anything to get her part. She'll make the final cut. Get it? I could go on or you could just go watch Asami have a little fun with her new beau. 
Slumber Party Massacre (2021)
Where to watch: Shudder
What's a good way to unwind after a long week? Wrangle up your favorite gal pals and have an old fashioned slumber party, of course! This remake of the original 1982 slasher classic is written by Suzanne Keilly and directed by Danishka Esterhazy. It follows Dana (Hannah Gonera) and friends who are stranded at a secluded cabin after having car trouble. A drill-wielding killer interrupts the party for his own bit of fun. No more puns I promise. If the remake's not your bag, the original, The Slumber Party Massacre is streaming on Shudder, Tubi, Freevee, Roku, Screambox. It's everywhere!
The Craft (1996)
Where can you watch? Tubi and HBO Max
"Hail to the guardians of the watchtowers of the South, the powers of fire and feeling. Hear us." I'm totally Bonnie. Directed by Andrew Fleming and co-written by Fleming and Peter Filardi, this is the defining film of my adolescence. Don't roll your eyes at me! Robin Tunney, Fairuza Balk, Rachel True, and Neve Campbell were my witch queens and had me playing light as a feather, stiff as a board at all my sleepovers. I was buying the spell books and burning the candles thanks to this quartet. Are you Sarah, Nancy, Rochelle, or Bonnie?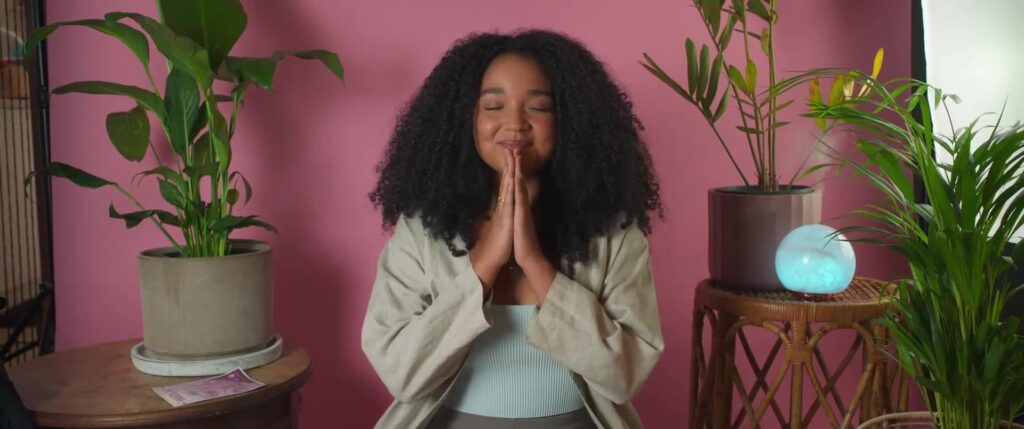 Sissy (2022)
Where to watch?  Shudder
Cecilia is the Jane to my Blanche. Wait a minute… that can't be right. She's the Lenny to the puppy? Nope. Let's just say we should be good to Sissy (Aisha Dee) and stay out of her safe circle. This Australian independent horror–thriller film was written and directed by Hannah Barlow and Kane Senes and stars Barlow as Sissy's childhood best friend, Emma. After Sissy accidentally bumps into her old friend, they reconnect at Emma's bachelorette party and she's invited for the weekend. Problem is, Emma is still best friends with Sissy's childhood bully, and fails to mention this or that they will be staying at said bully's home. Don't worry, Sissy knows how to have a good time in an uncomfortable situation.
Tragedy Girls (2017)
Where to watch: Shudder and Tubi
Besties McKayla and Sadie (Alexandra Shipp and Brianna Hildebrand) are obsessed with death, horror, and gaining the largest social media following possible. This comedy slasher is directed by Tyler MacIntyre and written by Chris Lee Hill and MacIntyre. It was an instant fun favorite for me. These two cheerleaders had me cheering for them to become as infamous as their teenage hearts aspired. Girls just wanna have fun!
// Looking for more steaming guides like this? Check out this one!