Ian Carpenter is one of the coolest people you'll bump into on whatever social media app you find him on. I have bothered him on three apps now, and I am always curious how he seems so calm with his schedule. He somehow manages to stay beyond busy while also willing to make time for random content creators who bother him right when his new projects are rolling out. This is especially funny because he spends most of his time coming up with the sickest kills you'll find on TV. 
Ian's the Showrunner, Executive Producer, and writer on seasons 3 and 4 of Slasher. He and his crew are back this year to make it rain even more blood and guts when Slasher: Ripper hits Shudder this week. We can assume this favorite of ours has spent time studying this subgenre. However, because Ian's a fountain of horror knowledge, I had no idea where this list would go and could only predict one title. Happy to report that he has continued the streak of my favorites having quality taste when it comes to these lists!
Opera (1987)
Where You Can Watch: Shudder, Tubi, and Vudu
A serial killer hacks up the performers in a production of Macbeth. This was the only movie I expected to see on Ian's list because I heard him talk about it on Bloody Broads. I knew it was one of his favorites, but opening the list with a Dario Argento is a whole damn mood. I love to see it! It also makes sense that a giallo slasher would be here. I have seen some truly bloody, chaotic, and creative kills during his tenure on Slasher, and this math is mathing. There are some giallo influences, and I'm mad this obvious revelation is hitting me this late in the game. Revoke my horror nerd card!
The Evil Dead (1981)
Where You Can Watch: VOD
Five friends go to a cabin and unleash a bunch of demons. This movie is important in the horror canon because it was the first Sam Raimi and Bruce Campbell collaboration. It would kick off a beloved and chaotic franchise that is still churning out content all these decades later. Plus the effects team fully snapped because the movie still looks damn good today. I feel like this is what a puppet show in hell would look like. I am disturbed. Had this team done the D.A.R.E. commercials most of us would've actually just said no because we would've wanted no part of this nightmare.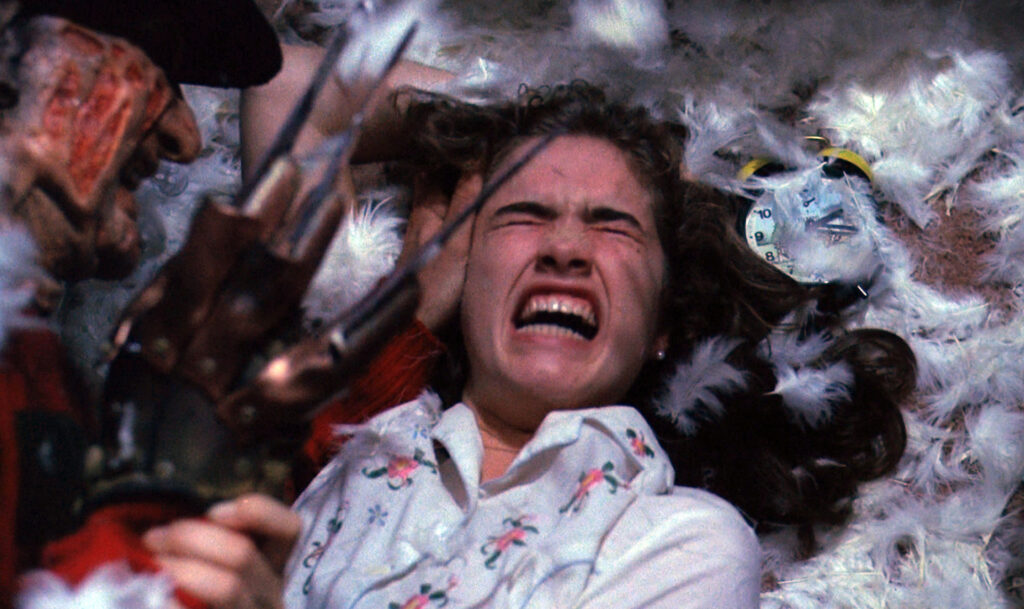 A Nightmare on Elm Street (1984)
Where You Can Watch: VOD
A group of teens finds themselves being offed by a man in their nightmares. I'm delighted, and not surprised, Ian has THE Petty Freddy origin story on the list. While Elm Street kept going, very few franchise entries would make us feel as alive as the original. So many scenes are iconic, and a lot of horror content to this day is still making nods at this movie. It's high key one of Wes Craven's best movies in a very long legacy of film. It was also the first time most of us saw Robert Englund being the icon he was born to play. I kinda want to run off and rewatch it for the 77th-ish time.
The Exorcist (1973)
Where You Can Watch: HBOMax
When a tween gets possessed, her mother finds two priests to drive the entity out. I saw this movie for the first time a couple of years ago, and that was also the last time I saw this dark-sided film. Of course, this is a movie Ian would include. He's not here for a polite low-stake movie. Keep your understated movie with a hint of horror. This list demands you get weird, or you go home! We have chaos, demons, violence, vomit, and the drama of it all! This movie is a classic! It reset the exorcism sub-genre. This is a historic landmark in horror, and it will spew pea soup at you if you say otherwise. 
Marianne (2019) 
Where You Can Watch: Netflix
This French horror series follows a famous horror writer who returns to her hometown to discover the evil spirit plaguing her dreams is wreaking havoc in the real world. I knew Ian would have at least one title I had never heard of. However, bonus points for it being a whole show that somehow flew under my radar. Getting a horror series by me is no small feat because that's all I run on. Ian knew this cheat would be worth it, and so far, I agree. I've only seen the first episode, but already plotting to make this my new personality.
Here we have another one of my favorites delivering quality recommendations. Quality people, quality movies, y'all. That's science! As mentioned earlier, Ian Carpenter has his hands in a lot of horror content you can watch from the comfort of your own home. You can watch the previous two seasons of Slasher on Shudder. The new season begins April 6th and looks like a bloody good time. When Ian isn't killing people on his show, he's making slashers for your Tubi Tuesdays. He co-wrote the remake of Terror Train and the sequel Terror Train 2. This weekend a new movie he's co-written called, Marry F*** Kill, hits the streamer. Follow Ian on Instagram and Twitter to see what other cool stuff he is getting into and has coming up.