When I pitched my friends at Nightmare on 5th St an idea for a series where I ask my favorites for their favorite scary movies, I knew this would become Bryan Fuller's problem. Luckily, he's quick with a response and has excellent taste. For those of you that need a refresher, Fuller has gifted us Dead Like Me, Wonderfalls, Pushing Daisies, and Hannibal (TV Series) from a resume that is almost exclusively genre gold. So, of course, I have needed to know his favorite horror movies for over a decade. As usual, he does not miss. His favorite movies are:
Where You Can Watch: Starz
Alien is the ultimate reminder that you should listen to women. It was also one of the first times we witnessed Sigourney Weaver being a badass. I am happy to see this movie on Fuller's list because film bros love to debate whether it's horror or sci-fi. As if it somehow can't be both, and the tagline isn't, "In space, no one can hear you scream." Alien is also arguably one of the best sci-fi horror movies I have ever seen with my two eyeballs.
Where You Can Watch: HBOMax
I know that I have been turning 25 for almost a decade. However, I'm not too young to appreciate a cast that includes Jack Nicholson, Shelley Duvall, and Scatman Crothers. I have seen this movie a handful of times, and while it has given us a few memes and scares, it also allowed us to see those three icons deliver stellar performances in one of Stephen King's most popular adaptations. The film stays on lists of top horror films for a reason.
Where You Can Watch: Paramount+
Mia Farrow's performance is the chef's kiss in this film. Farrow is surrounded by stage actors who crossed over into film, which are some of my favorite kinds of actors. The supporting cast includes John Cassavetes, Ruth Gordon, Sidney Blackmer, Maurice Evans, and Ralph Bellamy. Because I am so against having children, the idea of having Satan's child is the only way to make that ordeal scarier. I keep claiming that I will read the book even though it'll give me nightmares.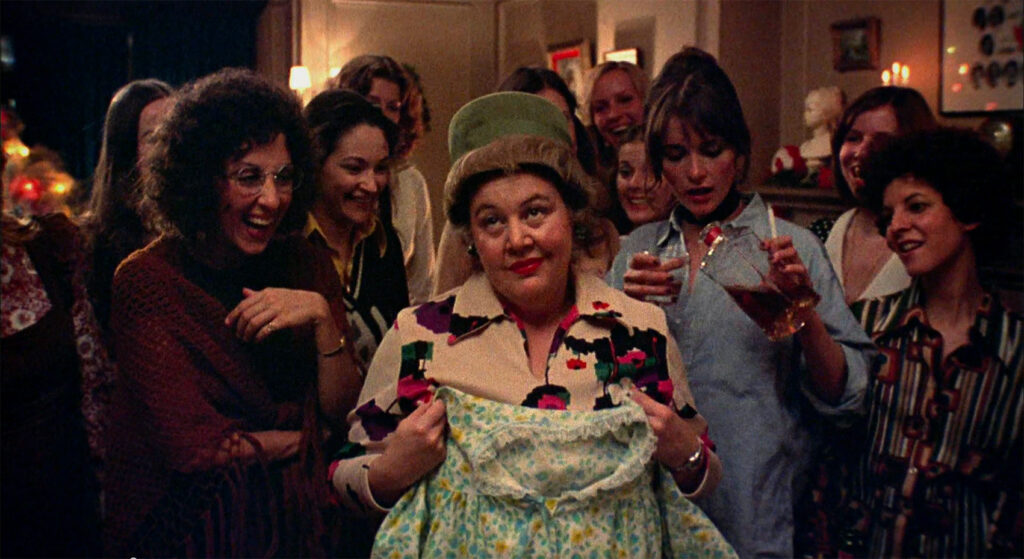 Where You Can Watch: Amazon Prime, Peacock, The Roku Channel, Tubi, and Youtube
The original Black Christmas is the only correct answer. This film is in the DNA of many of the slashers that came after it. It's also arguably the best Christmastime horror movie to exist. The most expensive item of clothing I own is a replica of the hand sweater. Black Christmas has a banger cast, legitimate scares, and a disturbing ending. It is also a movie that deals with abortion and bodily autonomy in a way most films were still trying to figure out at the time.
Where You Can Watch: HBOMax
When I think of movies where aliens cause mistrust and chaos by taking over the bodies of friends and loved ones, this is one of the two movies that come to mind. This movie is paranoia in 70s outfits. It is also one of my favorite remakes of any film. This is another star-studded cast that includes a very young zaddy, Jeff Goldblum. It is also another movie that would have been different had they listened to the first woman to call shenanigans. Just saying…
We love to see an icon with taste! If you want to catch up with Bryan Fuller's current projects, then I got you. Fuller recently created, executive produced, and even directed two episodes of the docuseries Queer for Fear: The History of Queer Horror, which is currently streaming on Shudder. He is currently working on a prequel series to Friday the 13th called "Crystal Lake" for Peacock, which we know will be a damn good time. If you are not following him on Instagram or Twitter, you should fix that.
//Need more movies to fill the Holiday binging season? Check out this list from Alma!