If there is one thing I love to see, it's a genre film led by women of color. I've gotten good at finding those, no matter how few or far between them. However, when I'm feeling extra spicy, I set out to make it even more difficult by seeking out women of color leads over the age of 30. Because the film industry can't seem to get behind the idea that WOC over 30 can lead genre films, too, they usually get pushed to the sidelines if they're invited at all. This is why this streaming guide is dedicated to six movies that understand the assignment and happen to be streaming right now.
Bingo Hell (2021)
Where You Can Watch: Amazon Prime
Adriana Barraza is a gorgeous actor over 60, proving that age is only a number in the horror comedy world. Not only does Bingo Hell give us WOC over 30, but it also lets so many other actors over 50 have fun in the genre at the same time. Helmed by Horror Movie Blog fave Gigi Saul Guerrero, it's one of the few movies that understand life doesn't stop at 60. It also reminds us how fun bingo can be fun with or without the side of evil.
Catch The Fair One (2021)
Where You Can Watch: Hulu
This thriller mystery sees a retired Native boxer searching for her missing sister. Because Catch the Fair One deals with serious topics like sex trafficking and sheds light on the alarming number of Native women that go missing, it already won us over. However, Kali Reis' powerhouse performance in what turned out to be her first role deserves so much more attention than it's getting.
Good Manners (2017)
Where You Can Watch: Shudder
A dark fantasy Queer horror film with werewolves? Sign me up! Isabél Zuaa plays a relatable lead trying to do the best she can with the cards she's dealt. Good Manners is epic, touching, fun, and surprisingly danger packed. This movie always hits me in all of my emotions, and more people need to see it today.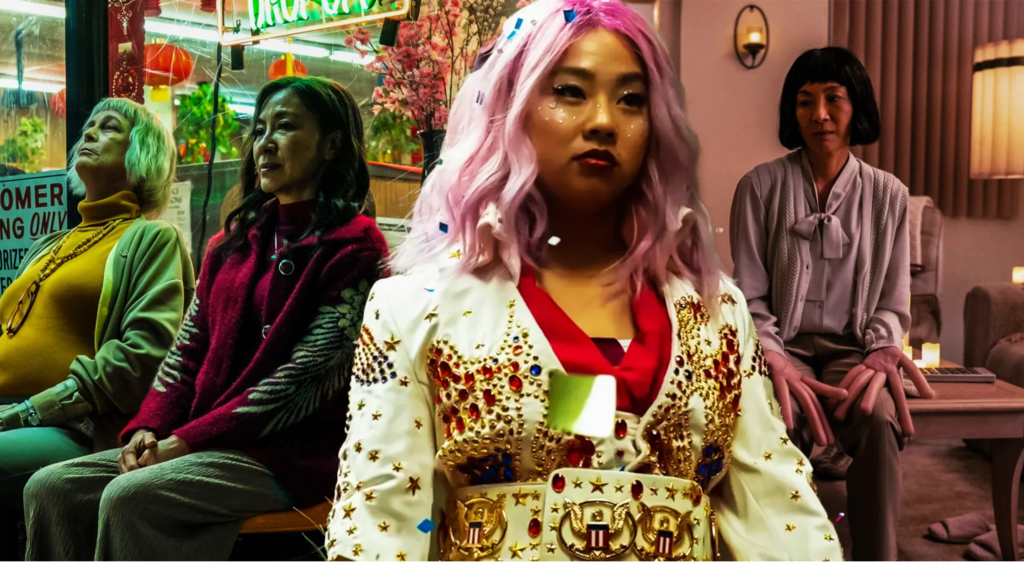 Everything Everywhere All at Once (2022)
Where You Can Watch: Showtime
People always want to argue that this movie doesn't belong under the genre umbrella, but I don't know how much more science fiction they could squeeze into this gem. Not only does this movie find Michelle Yeoh and Stephanie Hsu giving two of the best performances of most years, but Everything Everywhere All at Once also gives us two badass Asian women over the age of thirty driving an A24 film.
Nanny (2022)
Where You Can Watch: Amazon Prime
We need more African folk horror in the states. And we need more led by Anna Diop, who is one of the most underrated actors working today. Nanny effortlessly dealt with wealth inequality, immigration, and racism in a way so many movies that came out last year could stand to learn from. 
She Never Died (2019)
Where You Can Watch: Amazon Prime, Plex, The Roku Channel, and Tubi
I aspire to be an older Black woman, so watching Olunike Adeliyi kick ass for an entire movie gives me an extra boost of serotonin. Not only is she a violent menace to the bad guys in this town, but she's also quirky and wants to be left alone. I stan. She Never Died is a sequel to a movie that I don't need to see because this has to be better than that one. However, if they want to give this movie a sequel, I would gladly open my wallet.
Have you checked these movies out yet? If not, then close this screen and get started already. Not only do these WOC prove that life doesn't end at 30, no matter what Hollywood tells us, but these movies deserve to be talked about more than they are. Happy streaming! 

// Looking for another streaming guide? Check this one out!